Our Services
We deliver high quality webcasts, corporate videos, website hosting and streaming. With over a decade of experience Northcote consistently delivers. More about our services
Quality of Service
Our content has been used as source material for the BBC and many award winning websites. We have broadcast quality standards and experienced production crew so you get the best possible results. More about our quality of service
Contact Us
Send an email or give us a call. We're happy to chat about your requirements...
+44 (0)20 7498 6328
Latest case studies


Barclays Annual Report Video 2010
We produced a series of 9 videos for Barclays 2010 Annual Report. We filmed these in High Definition and worked in several very demanding environments against tight deadlines.
More about Barclays Annual Report Video 2010

Global Medical Conference
We provided the technical production of this conference from Boston to a global audience using multiple channels including Satellite, Video Conferencing, Audio Conferencing and Webcasting.
More about Global Medical Conference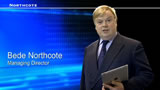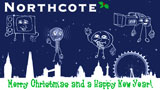 Testimonials
We have had the pleasure of working with Northcote for many years, during which time they have produced all of our investor webcasts.

The team work well with our senior management and they have also successfully delivered projects for other internal departments on our recommendation including videos for use internally and externally.They have helped us enormously in some highly challenging situations, for example working effectively with our IT team under significant time pressure to find an innovative solution to ensure a signal could be transmitted from one of our training centres, whilst also assisting with the live event production.

The team are friendly, approachable and experienced and we trust them implicitly to provide a discrete, professional and high quality service, allowing us to focus on our side of the event.

-- Andrew Page - Director of Investor Relations, Centrica plc

We work with